Hello friends,
Sometimes my writing journey feels like this…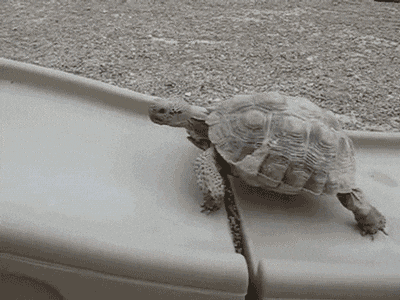 Wooo! It's easy to feel like I'm getting absolutely nowhere. But I'm determined AF, and so when I come to a realization, I like to share it so that you can move an inch or so forward with me.
Here's what I want to say…
ONLY SHARE YOUR WORK ON YOUR WEBSITE.
Now I'm not talking about writing guests posts or publishing poems or articles in magazines. I'm talking about using sites like Patreon, Wattpad, Chapterbuzz, or any other such site. But Allie, you say, you've used these sites?
Why yes, my darlings, I have, and that's why I urge you not to use them. I have three main reasons why and here they are:
Reason One: Those sites are a time suck. I spent so much time working on my Patreon, Wattpad, and Chapterbuzz accounts that I neglected my blog, my poetry, and my novels. In order to find any readers, you have to scratch other writers' backs to get them to scratch yours. This is to basically falsely inflate your numbers to make it look like you have a lot of readers. It's getting the sheep to follow a buzz you've manufactured. I wish people thought for themselves and dug to find writing they like but really they (not all but a lot)  follow the crowd. Therefore, you have to spend more of your writing time fabricating some buzz. (Patreon actually recommends you find creators to mutually support to grow your numbers. But it's all false! I want REAL followers.)
Reason Two: Every time you post to these sites and then share via your social media, you're drawing potential new readers to an external site. Why not draw them to your own? Showcase yourself and your kick-ass website, not someone else's.
Reason Three: Your readers are yours to keep (as long as you keep them entertained.) Why work so hard to grow the followings of Wattpad, Patreon, or Chapterbuzz when they can decide to kick you off at any moment? If they don't like or agree with something you wrote, they can boot you. Let's face it, sharing ideas or stories freely in this day and age is dangerous business. I also don't want to support any websites who silence anyone who disagrees with a CEO's political or personal views. I know some may applaud the silencing but remember, one day they may come for you, too, dear writer. Free is free. And on my own website, I'm free to be me.
So, while it might take me longer to find readers, I'm still finding them. It may be a long process, but I'm in for the long haul because writing is my passion.
I'm grateful to all of you who have followed this blog, signed up for my newsletter, leave comments, and have purchased my books. You're amazing! I will continue to share chapters of my works-in-progress under the sneak peeks tab.
And remember, you can find the link to purchase my books on the books tab or by clicking here or here to purchase a signed copy.
If you've read my books, I'd like to ask you to leave a review on Amazon and/or Goodreads. Reviews go a long way in helping indie authors like me to find new readers.
I'm going to keep on putting one word after another and I have no doubt that I'll grow a following of readers who connect them.
Thanks!
Allie
If you'd like to support my website and my writing you can click below
Help support my website and my writing